Certified Bourbon Steward training- Nashville Bourbon Barrel
June 13, 2020 @ 2:00 PM

-

5:00 PM
KEEP YOUR WHISKEY CLOSE and your friends 6 feet away! Join our first post-COVID Certified Bourbon Steward training, physically distanced.
Ready to take your bourbon knowledge to the next level?
Join our upcoming class to become a bona fide, Certified Bourbon Steward through the Stave & Thief Society. This program speaks to bourbon and whiskey lovers from ALL walks of life! The in-depth program informs your bourbon journey, providing the education you need to justify your habit! You'll be able to discuss America's Native Spirit both confidently and accurately after this comprehensive three-hour course, enhancing your ability to make educated recommendations for individual tastes and preferences.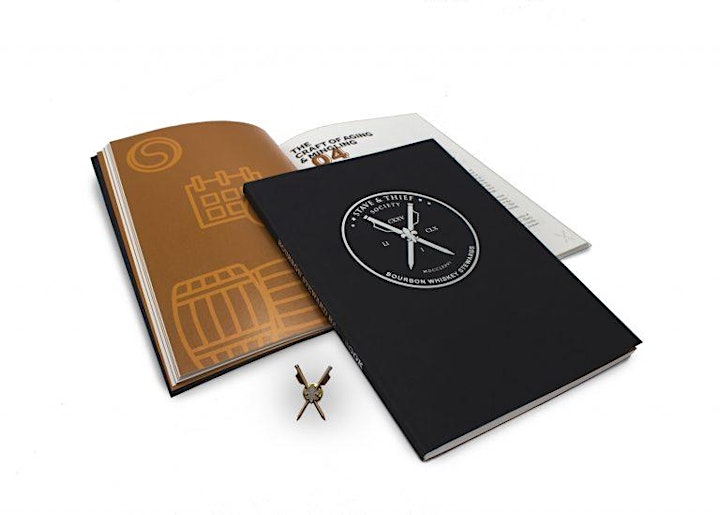 Cary Ann Fuller, Executive Bourbon Steward, Certified Specialist of Spirits, and all-around whiskey mystic, will guide you through the history, culture, and science of turning a pile of grains into the amber elixir we all love.
4th & Peabody will provide a few finger foods and a custom happy hour after class!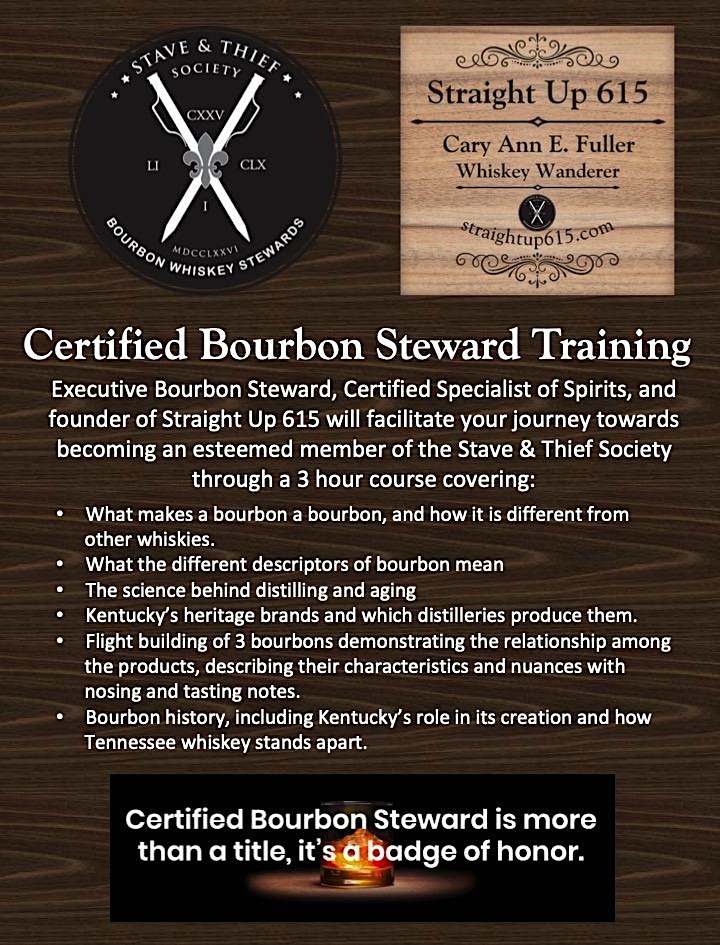 Straight Up 615 and the staff of 4th & Peabody will follow every precautionary measure to ensure a safe environment. While we will be socially together, we will maintain physical distance. Class size will be limited to the Mayor's current recommendations, which is 25 as of this posting. Be prepared to have your temperature taken at entry. Participants will be seated at 6 foot intervals unless a quaranteam member is identified. Masks are encouraged through all non-sensory segments of the class.